Wearable technology to boost people MOTs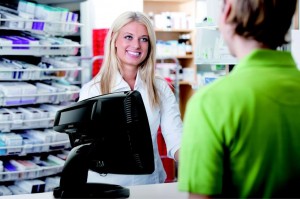 The potential of wearable technology has recently been recognised by drugstore retailer Lloydspharmacy that is now selling wearable devices in store. The technology will be used as a means to support the customer with their healthcare needs while differentiating the company from its rivals.
Its current devices include a watch and wristband that tracks the users fitness and sleep activity. In addition to the this Lloydspharmacy also plans to create apps that work with the wearable technology to help monitor the user's daily blood pressure, weight, cholesterol, etc.
Lloydspharmacy UK and Ireland managing director Cormac Tobin explained how he sees the technology as way route to enhancing customer service and improving loyalty. He said: "We need to be authoritative and trusted. People need a very strong, compelling reason to come into Lloyds and we want them to believe Lloyds is the best. Healthcare hasn't been as progressive (as other digital fields), but now with wearable tech it has become funky and people want to tell each other what they have done.'
He continues: "We're moving to new technology and rewarding customers with surprises based on their shopping patterns. Loyalty is not about the customer being loyal to you, it's about you being loyal to the customer There are some fantastic developments coming up. It'll be like having an MOT in the morning, with your blood pressure, sugar levels and pulse all monitored. I want our community pharmacies to help people manage their conditions so they don't end up in hospital."