La Tasca uses mobile app to boost guest experience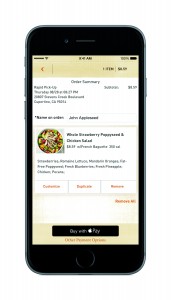 La Tasca, the Spanish tapas bar and restaurant, is launching a loyalty mobile application in efforts to up guest experience and meet with expectation.
Initially the new app will offer exclusive offers to customers in the same way that the previous traditional loyalty card would. However, in time the app will also allow guests to make pre-payments on bookings through La Tasca's new booking system Nudge, which manages reservations, loyalty rewards and secure transactions.
James Picton, Operations Director at La Tasca, said: "La Tasca is an innovative business and we have to embrace technology to enhance our guests' experience with the brand as much as we have to continue to invest in fresh, quality produce. As ever, we've kept abreast of customer demand, and listened to the market, meaning we're now in a position to offer our guests everything they need at their fingertips as well as the authentic Spanish experience they've come to expect!"
Christopher Johns, Commercial Director of Nudge CRM Ltd, added: "By extending its loyalty programme with the new mobile app, La Tasca is making the most of Nudge's ability to build a single-customer view, a consolidated picture of a customer's interaction with a brand through various media. That's great news for La Tasca's loyalty members because it means that offers can be made truly personal, based entirely on a customer's behaviour and preferences. Added to that, the ease and accessibility of a mobile app mean that making bookings and deposits will soon be a breeze from anywhere, and the potential for the app doesn't stop there. Future updates could make rewards for loyalty so immediate that merely walking into a venue would trigger a reward from the app, which should do wonders for venue footfall, customer retention and customer satisfaction."
Nudges key features include: Enquiry And Reservation Management, Central Customer Database, Secure Transactions, Email Marketing, Venue Management, Table Management, Loyalty Rewards, API for 3rd Party Integrations, Facebook Integration, Reports, Ratings, Reviews and Trip Advisor, and Surveys.