Where and when should retailers invest in technology?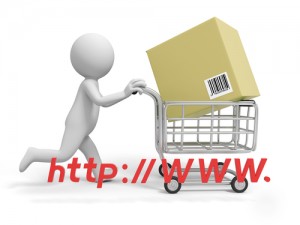 E-retailing is not just about filling a store with technology or investing in online shopping websites, apps and other marketing techniques. The challenge is to understand what technology will work best for customers and how to complete a sale from order to supply as seamlessly as possible.
For example, supermarket chain Kroger has recently installed infrared cameras that detect body heat, which help determine the number of lanes to open. While Walmart has updated its app to change from an external and in store mode according to a customers location. While such developments are important within retail, a technology infrastructure now, more than ever, needs to include non-customer facing processes outside of the store. It is these systems that will deliver a product in line with today's consumer expectations.
In the words of Helen Mountney, Kurt Salmon Managing Director, "As customers switch channels, and click and collect and returns processing facilities, for instance, become even more important, the most successful businesses will be those that deliver change – both internally and externally – as seamlessly and quickly as their customers demand".
What other departments need a technology-based investment?
Supply chain and logistics – Following the success of e-commerce, comes the logistical nightmare of setting up the infrastructure required to deliver hundreds of parcels to customers. Retailers are either managing the system in house or opting for a third party partnership. Such as e-retailer Amazon, which is setting the pace when it comes to supply chain, by investing in fast, free shipping and returns, as well as collection lockers and same day delivery. Whereas Macy's, a US department store, has started to use its stores as fulfilment centres in order to ship items faster to customers who purchase online.
Distribution – Sainsbury's has benefitted by automating its distribution centres, such as warehouse shelf stacking, enabling it to increase efficiency to the extent of being able to manage over two million units per week. It's aim is simply to get popular product lines processed and on the shelves as quickly as possible.
Returns – Specialist IT systems are helping retailers to analyse sales figures and plan operations accordingly. M&Co, for example, uses a tool to predict what items will be returned and when, so they can allocate the resources appropriately. IMRG head of e-logistics Andrew Starkey advises that a good returns process can't be put off for long, "Managing returns well gives you competitive edge but in future it will become a must have".
In addition to investing in technology retailers are also having to address the people running the show, and are actively hiring the talent needed to put development and initiatives in to action. E-Commerce, digital analytics, logistic and supply chain managers are all in demand. Chris Gunn, head of distribution services for Aurora Fashions, explains his take on people management and sourcing flexible staff, "The majority of our operatives are interchangeable – people on the outbound department are trained to work on returns and those on returns are trained to work on outbound".
Overall, the balance for retailers now is to deliver value to the consumer through an omni-channel approach, and judge the right technology to achieve this. "The customer will interact with the retailer in whatever way is most comfortable…The future of retail stores will hinge on their ability to service customers across all channels," said David Lowrence, Fujitsu UK and Ireland.
With this push for an omni-channel approach set to stay, actual retail space is expected to fall in the coming years, according to Retail Week's Retail 2014 report. Staples, for instance, recently launched omni-channel stores, which are smaller and feature large kiosks where consumers can make purchases for in store pick-up and find more information – essentially, creating an online shopping experience in-store. Another key technology investment that can be utilised both in store and externally by retailers is likely to be the mobile, followed by a single view of stock and the customer, which is granted through the management tools found within electronic-point-of-sale (EPoS) systems.
So, when is a technology just hype and when is it worth investing in?
To help retailers interpret this, Research by Gartner suggests five key phases of a technology's life cycle:
Technology Trigger: Following a potential technology breakthrough surrounded by proof-of-concept stories, media interest builds and triggers significant publicity. However, no usable products actually exist and commercial viability is unproven.
Peak of Inflated Expectations: The initial publicity generates a collection of success stories and failures, leaving companies unsure and hesitant to get on board.
Trough of Disillusionment: Interest has peaked and early investors are left struggling to implement the technology as experiments and implementations fail to deliver. Meanwhile producers of the technology are in a make or break scenario and must prove themselves in order to survive.
Slope of Enlightenment: The industry begins to gain further understanding on how the technology can benefit them and witnesses new success stories. Other technology providers develop their own versions of the technology, encouraging some interest from companies willing to trial the market.
Plateau of Productivity: Mainstream adoption begins and a clear provider criteria is outlined. The technology now has a broader appeal and there are proven results to support the advantages of investing.
Ultimately, while customers may be running the show in terms of demand for better service from retailers, it is up to the retailer to push for the right supportive technology. Armed with the power of big data, retailers need to make smart and informed decisions as to which technology is right for their business in order to help maintain a strong direct-to-consumer channel.