The IOT is here – what should retailers do next?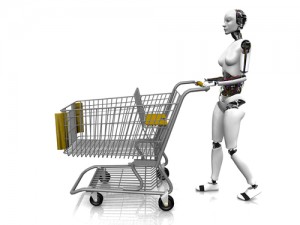 Retailers and consumers are just getting to grips with the pretty recent move toward omni-channel retailing. As a result, the gap is closing between the online and physical world of retail, creating one convenient shopping system. Yet now suddenly the next big thing is here – the Internet of Things' (IOT) an even more convenient way of life that is offering people the reality of a fully-fledged digital lifestyle for retailers to tap into.
There are more than 10 billion wirelessly connected devices in the market today; with over 30 billion devices expected by 2020, according to ABI Research data. With this, businesses are rejoicing at the opportunity to form exceptionally close relationships – so to speak – with consumers, while wondering exactly how all this will work.
Mobile devices with particular reference to the smart-watch are recognised as just the starter contenders to integrate into the ideology of digital consumerism. "Today, Hub devices such as smartphones, tablets, and laptops are pivotal in enabling the internet of everything ecosystem and will continue to be an essential building block," said Peter Cooney, practice director at ABI Research. "Future growth, however, is driven by node or sensor type devices and by 2020 these will account for 60% of the total installed base of devices."
"People will be walking into shops carrying not just smartphones, but wearing connected clothes and accessories as well that are able to communicate with products in store," adds Andy Hobsbawm, founder of Evrything software business that connects things to the web. Take Google Glass for instance, a pair of glasses wearable by shoppers. Such devices "can extend a wearer's senses in a variety of ways. Glass is particularly important at it has the function to obtain data about the wearer's location, their diary and their habits," says Tunde Cockshott at Amaze a digital marketing and technology consultancy. Should an app, like the Amazon app, run on this a user could be fed product reviews and ordering options while browsing, making show-rooming a viable shopping technique.
What's the next step for retailers?
Experts are suggesting that retailers should:
Hold-fire on investing and sound the market out by talking with consumers about their opening thoughts and concerns.
Swot up on the technology by attending trade shows to track how big the trend really is.
Talk to suppliers, major players and start-ups, to see where the interest and movement in the technology lies.
If you're still unsure wait to see if consumers adopt the technology within a given time frame – this will predict if it will really take off or not.
Think of any investment on a business wide scale that starts at the heart of the company and transforms it downwards.
Which type of retailer is primed for the IOT?
On the subject of the IOT, Carl Uminski, founder and chief operating officer at mobile agency Somo, says: "Retailers need to be embracing this by educating their customers. If John Lewis, for instance, opened a John Lewis Connected Home department that shows people what's out there, whether they sell it yet or not they will position themselves as the owners of this space."