Should retailers use Pinterest?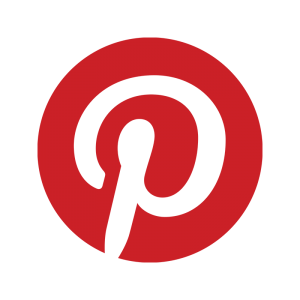 Four in every ten social media users goes on to buy an item online or in-store after sharing or making it a favourite on Twitter, Facebook or Pinterest, according to Vision Critical.
However, while Facebook, now in its tenth year, owns the majority share of social media activity, Pinterest, described as a tool for collecting and organising things you love, is gaining interest. It is now considered the most likely network to drive spontaneous purchasing and is an especially popular driver of in-store sales.
21% of the Pinterest users surveyed by Harvard Business Review said that they bought an item in-store after pinning, repinning, or liking it, and 36% of users under 35 said they had done so.
Its seventy million users are following an average of 9.3 retail companies and spending nearly $170 per session on average. In comparison, shoppers from Facebook spend $95 per session, while Twitter shoppers spend $70. According to RichRelevance, an e-commerce consultant which tracked seven hundred million shopping sessions.
Pinterest currently has the fastest growing statistics for online sharing through social media, "In a sign of how quickly social media has changed the digital landscape, consumers are now 'pinning' things like articles, photos and recipes to share with their friends more often than emailing links," said Kurt Abrahamson of ShareThis.
So, which retailer sectors should be taking advantage of Pinterest to up its sales?
Here's a list of the top ten store types to benefit from promoting their wears:
Clothing & Apparel
Accessories
Art, Hobbies & Art Supplies
Home, Garden & Pool/Spa
Health & Beauty
Footwear
Flowers, Food, Drink & Gift
Baby Gear
Entertainment (Books, music, movies, etc)
Sporting Goods
A few starter tips for retailers new to Pinterest
Mark Macdonald, Social Media and Content Manager at Shopify, suggests retails follow four initial steps when starting out on Pinterest: create pins that resonate; focus on getting repins first; follow up and connect with repinners using analytics; and run Pinterest promotions and contests.
What can retailers can out of Pinterest?
Reasons to use Pinterest include:
Good channel to promote products
Offer free exposure and generates traffic
Easy to understand, use, and visually appealing
Showcases great marketing ideas
Builds on SEO
Reasons why not to use Pinterest are:
Can be time-consuming
Direct sales are in-frequent
Hard to track sales leads
Other companies can re-use your ideas
Doesn't give real-time product information
The latest addition to Pinterest is a new tool called – Interests, here users can explore interests specially designed to help them find Pins they like. Before this introduction, all the billions of Pins on Pinterest were organised into just a handful of broad categories. This introduction may be a useful tool for the retailers, as it could suggest a collection of other items by the retailer. Of course it may also cross promote other brands, but then retailers are used to competition.