Technology in the age of 24x7x365 retailing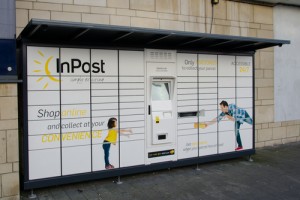 You'd be hard pushed not to have noticed the speed in which the retail sector is changing lately. As peoples' lifestyles and technology become in sync with one another retail businesses are forced to connect with the consumer on the same level.
The180 degree spin in shopping practices has seen the world of retail turn from window shopping and bricks and mortar purchases, to website browsing and online sales as standard. According to app services provider Flurry, between 2012 vs 2011 there was a +525% increase in consumer time spent in retail-related mobile apps, worldwide.
To their credit, the retailers are meeting the challenge with the help of four strategic considerations:
1. Omni-channel retail:
Rising to the unstoppable force of multi-channel shopping, retailers' business models and technology platforms now need to offer a truly omni-channel service based on customer convenience and flexibility. For example, Toys R Us, has several ways in which customers can interact with the company such as a free ship-to-store option for online orders, in-store merchandise pick-up locations, and a My-Store app which enables customers to check the inventory of their local stores. A seamless experience across all channels is paramount, whether it is through a physical store, a mobile app or a web shop. Products, prices and promotions need to have a consistent single view, while the retailer has a single full view of the customer. It's a win, win for both parties, where by the retailer is able to track and respond to purchasing patterns, social network affinities and the use of loyalty programs, to give more personalised and engaging offers to the consumer in real-time. The return on investment (ROI) to the business comes in the form of better data collection, targeted marketing and increased sales figures.
2. Delivery methods:
It's all very well providing the customer with multiple purchase points, but a sale can soon become tainted if there is no practical method of delivering the product to the customer. So, in yet another bid to offer convenience while shopping, retailers have had to assess the technology surrounding the industry and provide alternative delivery and collection options that are outside of the traditional and inconvenient nine to five, weekday home drop service. The most popular option is currently known as click and collect and offers a dedicated in-store collection point for online purchases. While this works very well for large chains, it's less compatible with smaller or online only stores, aka online pure plays, like Amazon. Such companies are now seen to be partnering with the bigger grocery chains or convenience stores with large store networks which enable customers to usefully pick up smaller goods such as books, DVDs and iPads at no extra charge. Other emerging delivery concepts include the option to post and collect parcels from local shops, as well as drive-thru collection, which is popular with the big box retailers. As convenient delivery options become standard within the retail space, the challenge will be for companies to put the infrastructure in place that will ensure the flow of data from collection points back into store and inventory management systems, and support the single view concept of the omni-channel approach.
3. Technology in-store:
As the pressure mounts for physical stores to remain a part of a consumer's shopping practice we are seeing an increased focus on in store design with the aim of enhancing customer experience. Technology, increasingly acknowledged as an essential competitive tool, works very well in this area. Interactive technologies and displays that complement online shopping methods using tablets and smart phones as well as kiosks and touch screens are frequently operating in store. QR codes and wifi are active marketing techniques, while self-service is being pushed through electronic-point-of-sale (EPoS) in the theme of browse, order and pay. The technology-based store isn't a done deal on an international level however, as a store format that works in one country will not necessarily work in another. Therefore in order to fully identify how to adapt their outlets retailers need to opt for trial rollouts of technology to be tested in the local market; only then will they be able to take advantage of new store concepts and best meet with consumer buying preferences.
4. IT support:
It goes without saying that an increase in technology-based retailing will be reflected in the demands upon an IT department within a retail business. Given the task of generating new technologies to meet with the trends of omni-channel integration, delivery methods and in store design, IT departments need to perform and yet save on costs in recognition of the squeeze on consumer spending. The challenge in this case is to successfully save funds through effective management of point of sale, supply chain, web site and back office transactions in order to drive forward new technology investments. In order to achieve such best practice, retailers are increasingly using managed services and outsourcing agreements. The priority is not so much to own the hardware resource, but to deliver it smoothly in a central operation and as a result keep up to date with new trends such as cloud and mobile. IT platforms that offer a combination of hardware, software and services and can run across the entire retail estate from the shop floor through the supply chain and up to head office are gaining appeal.
Key points to take away to deliver a successful omni-channel strategy:
Offer a consistent customer experience across multiple physical and digital interfaces.
Integrate systems to ensure a seamless flow of data across your entire retail operation from the store through to the back office.
Manage and control from one central point to access and analyse all transactional data.
Adopt standardised IT platforms from external suppliers so you have the support to grow the business.
Struggling to navigate your way through retail suppliers and technology specialists? Click here to get a free quote for your EPoS system.
Source: www.wincor-nixdorf.com