Can retailers keep up with multi-channel shopping?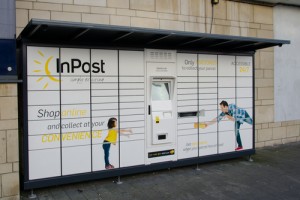 Multi-channel retailing is putting added pressure on retailer's supply chains as they struggle to meet demand levels.
As the retail industry accelerates towards the digital revolution of multiple channels and convenience when shopping, the complexity of retailer operations is increasing. Supply chain and logistics are becoming the focus with many retailers undertaking new processes and technology initiatives in order to prevent losing customers by not fulfilling orders.
Sales must be made in a store, over the phone, on a website, via a smartphone or a tablet device. Deliveries should be sent to the customer's home, office, nearby store or locker facility. Products need to be shipped from a retailer's distribution centre or store, a supplier's warehouse or a third-party fulfillment centre. On top of this they must track the product at all times and offer a high level of customer service in person or via phone, email, chat, website or various social media sites.
In order to manage this feat, gaining competitive advantage through faster shipping time frames is the current trend. Retailers are testing various methods such as robots, lockers and shuttle services. For example: Amazon.com uses robots that speed through its warehouses moving stock from shelves to give to workers and also offers unlimited shipping to its Prime customers for £49 per year. Google reduced shipping times by delivering purchases to lockers located in convenient spots throughout major cities in the US, ready for customers to pick up. Argos now offers a 90-minute delivery via a shuttle service. Next offers delivery the following day for orders placed by 10pm. Ocado offers shoppers to specify grocery delivery windows of within one hour.
Meanwhile some retailers opt for online orders to be fulfilled by a third party which packs and ships items on their behalf. Or, they use 'drop shipping' where the actual product supplier ships the items directly to the consumer's address using packaging materials supplied by the retailer.
Chris Gates, director of retail at Hitachi Consulting,says: "Online retail sales are continuing to grow and retailers have already experienced considerable success by developing click-and-collect offerings that integrate the online and offline channels. As we continue to transition into an omni-channel world, the top retailers need to continue integrating different channels across multiple locations so that they can allow stores to act as fulfillment centres. Today's retailers need to have an accurate view of the stock inventory available at a local level – either in stock at a store or a local hub – so they can provide a super-fast collection or delivery services. Only then is it possible for retailers to deliver a seamless omni-channel experience that reduces the supply chain costs associated with instant delivery and helps boost customer satisfaction to create brand loyalty."
Whichever process the retailer opts for, the responsibility of fulfilment in a tracked, timely and protected manner still sits with them. Any errors of delays in shipment will affect the retailer's relationship with the consumer. Selling products has really never been more complex for retailers.
Source: www.computerweekly.com