One Stop introduces mobile vouchers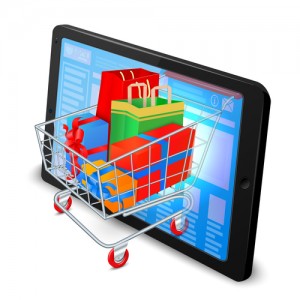 Convenience store One Stop, a subsidiary of Tesco since 2003, is introducing mobile vouchers to its in store offering. Customers can use their mobile phone to redeem coupon offers in store that were sent to them by sms or email.
The voucher technology is from Eagle Eye Solution's, a company that provides a transaction software platform, supporting real-time, multi-channel digital offers, payments and rewards. Eagle Eye Solution's says it is using new, AIR technology that issues coupons via SMS and email to make it easier for customers to take advantage of promotional coupons.
Lizzie Reynolds, Head of Marketing at One Stop, says: "Convenience is at the heart of our business and using the Eagle Eye AIR platform enables real-time, personalised offers to be delivered direct to our customers via SMS and email. This is a real step forwards for our customers, as it means we can give them the deals and offers that they really want. "
Phillip Blundell, CEO of Eagle Eye, says: "We are delighted to be working with One Stop. Paper and analogue offers are no longer sufficient from both a commercial and practical sense. By using the Eagle Eye AIR platform One Stop will be able to deliver multichannel offers and promotions straight to their customers in a way that is easy and convenient for them. This not only allows One Stop to track their offers but also reduces operational costs and eliminates fraud."
The digital vouchers will run across all One Stops stores and will also be available to its brand partners for shared promotions.
One Stop recently worked with Eagle Eye using the AIR platform during the World Cup. The duo launched a promotion that centred around an online penalty shoot out game where prizes were awarded in return for goals. One Stop encouraged customers to play the game via in store and online activity and prizes could be redeemed in store using a code sent to the winner's mobile phone.
The relationship between One Stop and Eagle Eye follows a partnership between Tesco Clubcard and Eagle Eye to digitally distribute Tesco Clubcard Reward vouchers. Eagle Eye gave Tesco a simple, secure and efficient way to manage its customer reward programme, with UK restaurant chain PizzaExpress.
At the time Steve Rothwell, CEO of Eagle Eye Solutions, said: "As consumers engage more in the digital world, the appetite for digital voucher delivery is set to sky rocket. Retailers now appreciate the need to securely redeem digital vouchers and coupons, whilst having a platform that can support the wide variety of digital distribution services, such as Tesco Clubcard. PizzaExpress and Tesco Clubcard are leading the way in meeting the changing needs of consumers and our partnership is just the beginning."