Are retailers exploiting social media enough?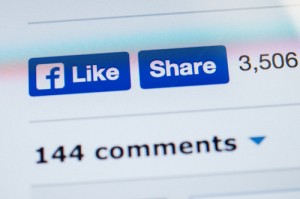 Retailers are utilising social media technology in the run up to Christmas in a bid to attract further consumer interest, with Pinterest taking a lead role.
A recent Searchmetrics study of ten top UK retail sites shows which retailer's online website images and pages are being shared most frequently on Pinterest.
ASOS was listed as the top site with 160,958 pins by Pinterest users, while Amazon UK and John Lewis took second and third positions respectively.
"ASOS seems to really 'get' Pinterest and social networking. It's not just about pushing your own content but being social and trying to share content that your followers might find useful or entertaining – even if it doesn't produce a sale for you. Perhaps that's one of the reasons why ASOS is doing so well on Pinterest," says Marcus Tober, CTO and founder of Searchmetrics.
Retailers are keen to exploit the Pinterest trend which acts as an online tool to showcase products and drive sales through picture boards. Concepts for such boards include: festive food gifts, gifts for kids and gifts for him and her by Debenhams; Toy Exchange boards to help raise money for Children's charity Barnardo's by Argos; and festive 'how to' YouTube videos by Tesco.
While the study from Searchmetrics highlights increasing interaction with social media sites by retailers, it appears that only a select few of UK retailers are really exploiting the benefits it delivers.
A study by dotCommerce of 100 UK retailers reveals that while 42 per cent have some kind of presence, only 32 per cent of retailers with a Twitter or Facebook account bother promote this on their website.
"We were surprised by the low levels of social media usage amongst the retailers we assessed. For those who had taken the plunge, there was a lack of sophistication and low levels of integration with their other online marketing efforts," says Simon Bird, technical director at dotCommerce. "Lucrative opportunities to engage with target markets and drive business through social media are being overlooked by these retailers".
"A surprisingly high number of brands with a social media presence on an external channel failed entirely to publicise this on their website. This is a significant missed opportunity for brands who want to adopt a joined up marketing strategy to maximise the effectiveness of their social media presence and deliver return on investment," he adds.
Other key findings of the study include: Twitter and Facebook remain the most popular sites, with Twitter now taking a slight lead; Blogging is the least used tool with only eight per cent of retailers having a blog on their website; while other social networks like Youtube and Flickr are being largely ignored with just six per cent of retailers providing linked content.
Eva Keogan, head of innovation at Fishburn Hedges, says: "Many people are currently enjoying the VIP treatment from brands on social media. As millions more catch on to this great route into traditional customer service channels, the challenge for brands will be maintaining the same level of service. Over the coming years, will Twitter become the next call centre? We are urging brands to think about this now, as there are some clear and simple ways to use these new customer service channels to great effect."
Source: www.retail-systems.com