What do consumers want from the Internet of Everything?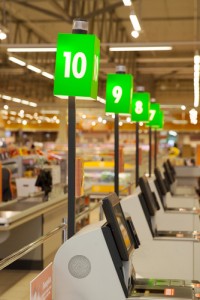 According to a recent survey by Cisco – 'customers want a convenient, contextually relevant shopping experience'.
In the fifth annual Cisco® Consulting Services retail survey 1,240 retail consumers in the U.S. and U.K. gave their preferences for Internet of Everything (IoE) enabled retail experiences. Cisco has now highlighted the key points that retailers are encouraged to use to help capture the new digital consumer.
Joseph Bradley, Vice President & Founder IoT / IoE Practice commented: "The opportunity ahead is tremendous. Of the $14.4 trillion in IoE value for the private sector, $1.5 trillion is there for retailers. The key to capturing this value is realizing that digital consumers aren't static—they're dynamic. And IoE's connections between people process, data, and things now enable retailers to engage with customers on their terms—whether rushing through the airport to catch a flight or spending more time than usual in the shampoo aisle."
Most shoppers want innovations that improve convenience and efficiency, with more focus on hyper-relevance and therefore value. Analytics are recommended as an ideal way to track consumer preferences in order to create relevant offers and improve in store shopping experience. A simple example being the use of video footage and also eye tracker technology in store that can tell a retailer the consumer's journey and highlight areas of significance.
When discussing in store retail improvements, 39% of consumers identified the process of selecting and purchasing goods – having products in stock with an efficient checkout process, for example. This was valued above personalised shopping, with just 13% prioritising a more personalised shopping experience. The key takeaway – offers must be contextual, relevant, and easy to participate in.
Retailers are being urged to take note of the moving times of shopping technology and get involved. Doug Stephens, Founder, Retail Prophet said: "If a retailer thinks that at some point this is going to slow down, and that they have time to wait and then jump in, they're wrong. Because these rates of adoption — the speed at which technology is moving — is becoming more exponential and will continue to do so."
Retailers looking to make a strategic innovation investment can also make use of a snap shot view that highlights consumers opinion on a number of different shopping concepts – grouped by Interactive Digital Signage, Augmented Reality, Mobility Enabled Shopping and Product Delivery.
The top priority for consumers was Checkout Wait Times with 77% claiming they would like to see estimated wait times on check out lanes. Second came Augmented Reality Offers with 73% liking the idea of using a smartphone to scan products for bespoke offers.
Overall Interactive Digital Signage leads the way with consumers favouring its functional offerings.
Checkout Wait Times (77%): Want digital signs at each checkout line to provide estimated wait times.
Targeted Offers (67%): View offers tailored to their interests and preferences.
In-Store Maps (67%): Obtain information about the location of a product in the store and the best path to get there.
Newer, yet also useful, Augmented Reality technology follows thanks to its practical nature.
Augmented Reality Offers (73%): Use a smartphone to scan products for special customized offers and promotions in the store.
In-Store Guidance (63%): Use augmented reality apps to help locate items on their shopping list in the store.
Reviews (57%): Use augmented reality apps to receive information about products, such as online consumer reviews or ingredients.
With smartphone and tablet apps becoming the norm we see Mobility Enabled Shopping next.
Smartphone Checkout (60%): Scan barcodes on items while shopping to track and pay at a self-service checkout.
Smart Cart (50%): "Smart online shopping cart" uses information from smart home appliances, purchasing history and items added by the consumer to maintain a constantly updated virtual cart reflecting current purchase needs.
Mobile Payments (49%): Store several payment cards on smartphones and smartwatches to pay in stores by swiping the device at the checkout.
Last, but still significant is Product Delivery.
Drive-Through Lane at Store (57%): Order products online from preferred retailers, and then pick them up in person using a drive-through lane at the store.
Same-Day Delivery (53): Same-day delivery at home of orders placed online for a fee of $5 per delivery.
Secure Locker (40%): Pick up online shopping orders from a secure locker at a convenient location.