Ten technology trends for 2014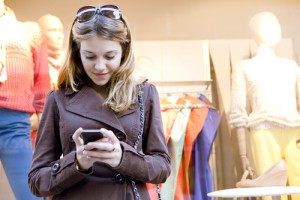 Following the biggest trend of 2013 – multi-channel, aka omni-channel retailing, Retail week has asked the experts what technology they think will be likely to trend in the retail industry this year in 2014.
A couple to watch out for are: wearable technology, as in Google Glass which is set to fully launch this year and impact on how consumers use mobile technology, as well as interactive apps, particularly with the fashion retailers.
Here are the main ten trends predicted for 2014:
1) 4G
Mobile phone companies are set to replace 3G with 4G and boost mobile retailing by an extra £1.8bn of consumer spending. "The arrival of universal 4G will bring with it a more immersive, instant and intimate shopping experience than ever before, putting the most exciting features of mobile retail as we know it into high definition. It has the potential to turbo-charge mobile retail spending," Tanya Lawler, vice -president of UK marketplaces at eBay.
2) In-store
Mobile phones are only just taking ownership of the in store retail environment with wifi and are set to grow further with the use of targeted marketing campaigns. "The average smartphone user checks their phone 150 times a day. 45% of those people look at their phone during the in-store shopping process, and 20% will change what they're going to buy as a result. Smart retailers are recognising and embracing this," says UK Google managing director Dan Cobley.
3) Inspiration
Online shopping will be less about product search and more about inspirational shopping techniques with quick results. Lawler says: "This is shopping through browsing, inspiration and even entertainment. It is less about fulfilling a mission – a need – and more about fulfilling passion, a want or a love. It is about being inspired, and about the joy and serendipity that often comes from physically shopping in stores."
4) Geofencing
Geofencing is expected to be a big mobile trend. "Geofencing uses location-based technology to create virtual perimeters around physical retail locations. It will allow retailers to intelligently target consumers with in-store promotions through smartphone apps and could prove to be a significant driver of footfall in 2014," explains Marina McKeever, senior director of sales at VoucherCodes.co.uk.
5) Aggregated social media
Consumers and retailers will see the power of social media this year. "Social listening at an aggregate – trend and sentiment – level will help retailers plan and assess activities based on information that will be accessible earlier than from market research or the press. It will become quicker and more accurate to spot and act on trends as they emerge," thinks Martin Butler, UK head of retail at IBM.
6) Internet of things
As the devices and appliances connected to the internet take on a bigger presence in people's lives, innovative and interactive technology will bring consumers and retailers together. Butler says: "Wi-fi and video cameras in stores, energy measurement systems around buildings, data flowing between customers, retailers and suppliers will underpin further innovation. Multimedia analytics will mature massively in the next 12 months and new business models will emerge."
7) Crowdsourcing
Social elements of the web will be combined with retailing practices to create even more opportunity for the retail industry. Lawler says: "Crowd-sourced shopping inspiration – such as Topshop's partnership with Pinterest – shows the power of social in inspiring people to buy, while PayPal's check-in app allows retailers to build relationships with local customers in store. There's a huge opportunity for brands to capitalise on the sweet spot between utility and engagement."
8) Predictive analytics
While predictive analytics help the retail chain to make better decisions, personalised services will also be developed and pushed forward by such forecasting analytics. "Systems that learn and predict, based on cognitive computing, will help make shopping experiences more individually compelling, for instance through instant personalised promotions in-store," said Butler.
9) Convenience
Faster, better, cheaper, the well-known and loved trio will be crucial to retail strategy. Lawler says: "Convenience will form an even greater part of the shopping experience. According to research, 5% of online retail is already picked up away from home and this is expected to grow to 50% in five years." Cheaper and faster delivery, better returns and a wider range will all be crucial.
10) Experience
Shopping experience will be a big focus for the retailers with digital technology playing a key role alongside the physical store. "Enhanced emphasis will be placed on the whole retail environment to help extend dwell time and hopefully spend. The key for landlords is working out how to utilise digital tools to help amplify the retailer's voice and deliver an experience to the customer," comments Charles Maudsley, head of retail at British Land.