Technology drives supermarket improvements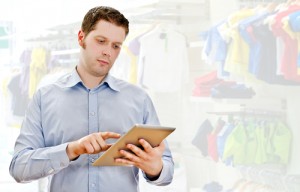 Both Morrisons and Asda have made steps to further enhance their stores with technology.
Morrisons will be trialling next generation self-checkout kiosks in Preston where the retailer is trying a range of innovative ideas; while Asda is focussing on RFID (radio frequency identification) based stock management.
Morrisons self-checkout kiosks are to be multi-functional with the capability to take payment for shopping, allow café customers to pre-order food, as well as being able to read QR codes on mobile devices.
The grocer is working with technology supplier NCR and has built the kiosks to be able to recognise more barcodes than the average kiosk such as coupons and vouchers on mobile devices. There is also talk about developing the kiosks further to link with online shopping by allowing a customer to make additional orders after payment.
Morrisons interim chief information officer Adrian Stanbury said: "Tech-savvy consumers are directly influencing the way that we interact with them, so we must respond accordingly."
"The in-store experience remains important, but increasingly important is matching the variety of consumer engagement tools with the growing, always-on mobile population."
Meanwhile working with Tyco, Asda is rolling out RFID technology across its George clothing line to improve stock and service levels. Staff will be able to view stock counts in real-time, track every stock item and locate any that are missing.
Using the same technology as the Transport for London's Oyster card system, Asda has integrated a small chip that contains product information with every item of clothing. In return Asda will have a clearer picture of stock, which in turn will improve the quality of data, and enable staff to stay on top of product and customer service.
David Mills, Asda's head of strategic availability projects, said: "Our customers trust us to be always available and expect their size option to be in store or online when they want it. With Tyco's RFID-based application, we hope to enhance our inventory accuracy and stock availability in-store."