Click and collect from your local Post Office with Amazon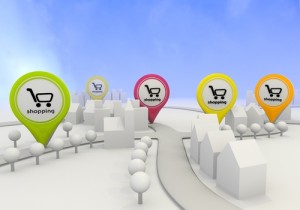 Amazon has joined Royal Mail's Local Collect 'click and collect' network, a partnership between the Post Office and Royal Mail, and the largest in the UK.
As part of its PickUp Location Programme Amazon customers now have access to more than 10,500 Post Office branches, taking the total number of Amazon pickup points across the UK to more than 16,000. Customers will benefit by being able to pick up their Amazon goods from the Post Office that is most convenient to them. The flexible service aims to provide online shoppers with greater control over the delivery of their items.
Thanks to its convenience factor, deliveries made to Amazon Pickup Locations nationally have more than tripled in the last year. Christopher North, Managing Director of Amazon.co.uk Ltd comments: "Customers can collect their Amazon orders from over 16,000 Pickup Locations across the UK…Pickup Locations have become the delivery method of choice for many shoppers. Offering the collection of packages from Post Offices is another great way of providing our customers with the highest levels of convenience."
Nick Landon, Managing Director of Royal Mail Parcels, said: "Royal Mail is a key partner for online retailers and by teaming up with Post Office to offer the UK's largest click and collect service, we are enabling Amazon's customers to have greater control over the delivery of their items." He added: "Royal Mail is developing services and investing in IT solutions to meet the changing demands of online retailers and their customers."
Martin George, Chief Commercial Officer, Post Office, said: "The Post Office has the largest collections network in the UK. We're delighted to be able offer Amazon customers easy access to a trusted and convenient click and collect service…We're modernising our network to make it even easier for people to visit our branches. Thousands of our branches are now open for longer, often seven days a week.  As we move into the busy festive period we're ensuring thatit's never been easier to pick up online shopping at our branches."
Meanwhile over in the US Amazon is also revamping ten of its fulfilment centres to help meet orders. The eighth generation centre features: Kiva robots of which Amazon currently has more than 15,000 operating across the U.S.; Robo-Stow, one of Earth's largest robotic arms moving large quantities of inventory; new vision systems enabling the unloading and receipt of an entire trailer of inventory in as little as 30 minutes instead of hours; and new, high-end graphically oriented computer systems for employees to use while fulfilling orders for customers.