Technologies to watch in 2015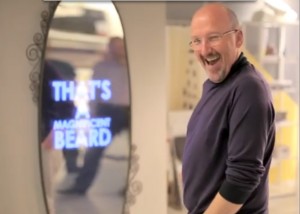 2014 wasn't the year for all technologies and we believe that there are a few contenders that after having a promising start are the ones to watch for 2015.
Technologies to watch in 2015:
Beacon
This technology is working particularly well alongside mobile devices and apps as a means of promoting additional offers to consumers as well as useful information. Over the year, we saw a few techniques from generic communication to highly targeted messaging.
Grocer Waitrose for example used beacon technology with its app for general in-store marketing, providing the store with the opportunity to talk to its customer via their mobile device, typically a smart phone, as they shopped – aiming to improve the shopping experience and customer-store relationship.
Where as, department store House of Fraser sent highly targeted information to its customers by placing beacons in mannequins that would activate and send offers to customers' mobiles as they walked past. The customer was told what the mannequin was wearing and could link to the store's website to purchase the items online or follow directions to where the items were in store.
Meanwhile London's Regent Street took a more indirect approach by using the technology to share information on its whole shopping environment and the retailers within. Local people and tourists that shopped there. Were told news such as new products, upcoming events and same day only offers.
Interactive mirror
Retailers have been have been creating many feel good moments and helpful shopping experiences through the use of interactive mirrors in store and in fitting rooms.
Over in the US, department store Bloomingdale's delighted its customers this year with bespoke ambience and service, by adding lighting controls to its mirrors as well as interactive touch screens that could be used to call for staff assistance.
In fact, smart dressing rooms such as this are popping up in a number of highbrow fashion stores that are aiming to provide a ultra smooth customer experience. Some go so far as to suggest complementary items that will suit the customer's outfit and shop assistants that come running with mobile tablets to help serve customers.
Another good example of this is fashion store American Eagle Outfitters that used digital call buttons in its fitting rooms and requested a shopper's first name as part of its personalised service.
On the other hand retailers like home store IKEA used interactive elements in store simply to give its shoppers a good day out. In doing so, IKEA trialled interactive mirrors in its Wembley store that gave customers a compliment as they passed by or stopped to check their reflection.
Wearable technology
The end of 2014 has brought to light the potential of wearable technology as a form of information, access and payment.
Drugstore retailer Lloydspharmacy sold watch and wristband wearable devices in store to support the customer with their healthcare needs by tracking the user's fitness and sleep activity.
The Walt Disney Company snapped up wearable technology in an effort to improve customer experience by creating a MagicBand to engage with visitors around parks and resorts. Visitors wearing the bands were automatically able to enter the Disney parks and hotel rooms, purchase food and gifts, use fast-track services.
Meanwhile Barclaycard trialled wearable payment technology gloves to tackle consumers' top shopping hate of long queues when paying for shopping at the till.
Of course wearable technology and smart gadgets in the home are also on the agenda for e-tailer Amazon that is testing devices that can be used to order household groceries.
3D and augmented reality
This technology is still very much one to watch for 2015, but has seen some impressive actions this year to provide an enhanced shopping experience.
Top Shop is well remembered for its fashion store experience that gave customers of its Oxford Street store front-row seats at a virtual fashion show by wearing Oculus Rift headsets.
Digital retailer Argos used 300 pieces of augmented reality in its catalogue app 'Argos Scan' that worked alongside its paper catalogue. Customers with smartphones or tablets received access to extended ranges, product videos, special offers and quizzes online.
John Lewis gave us a 'Magic Mirror' which allowed customers to see 3D images of themselves wearing outfits and has also used 3D printing for its sofa service – a virtual try before you buy that brings people's sofa choices to life at the point of purchase.
On the payment side of technology there are also several trends that we expect to see on 2015
Retailers wondering what to invest in next should take note of six trends surrounding payment technologies according to Barclaycard.
1)    Cash transactions are going down – Consumers are spending £5.6 billion less today with cash than they were fifteen years ago.
2)    Contactless is on the up – In the past twelve months contactless transactions have increased by 225%.
3)    Wearable technology is in – Barclaycard piloted 7,000 payment bands at UK music festivals this summer and has just launched the trial of a contactless payment glove.
4)    On the go card payments double – Europe has seen mPoS payment systems more than double this year, with over thirty new systems coming out on top of an existing twenty five.
5)    P2P payments are working – Barclays PingIt peer-to-peer payment service has seen £680 million sent via its smartphone app.
6)    Pay tags – Over one million Barclaycard Pay Tags have been issued to date. PayTag is a handy little RFID enabled sticker that can turn any mobile phone into a way to make contactless payments.