Is there life yet for QR codes and mobile?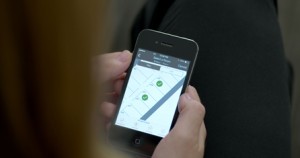 QR codes and mobile devices continue to work in partnership to provide an enhanced shopping experience in store and increased customer interaction.
Department and larger scale stores are finding the technology particularly relevant for their customers as a means to direct them to the many products and brands under their one roof. Fashion label, Ralph Lauren, opted for digital technology to support its new Polo line for women at Harrods, London. Shoppers could use their smart phones to scan QR codes on advertising media about the product while outside the store, that in turn provided shopping assistance by means of an in store map as well as other useful content like the Harrod's mobile website. Guy Cheston, Harrods' media sales director, said: "Customers are using mobile and digital technology more and more, so we are keen to explore new ways for brands to interact with our customers while they visit the store. It's great to be able to reach out to passers-by, even when the store is closed, and build brand loyalty and entice customers into the store, or for a return visit".
Meanwhile the popular toy store, Toys R Us, is also pushing digital store maps to help its customers find the specific items they are after. Again, using their smart phone shoppers can scan QR codes that are located outside of the store entrance on physical maps of the store. A mobile-optimised map will then open to allow them to search for products by name and pinpoint their in-aisle location.
A global report by Capgemini reveals that in terms of future innovation, shoppers agree that QR codes will grow in importance in the shopping journey. Other innovations included the internet of things and wearable devices. Arguably however, research provided by Samsung's Future Shoppers report into the retail experiences of 16 to 24-year-olds – dubbed Generation Z, suggested that while Generation Z sees the value of using tablets and in-store technology to check stock or browse catalogues, few use technology designed to enhance their experience, and less than 20% scan QR codes.
Despite the lack of enthusiasm for QR codes by some in the industry, many retailers are taking advantage of the tool. As well as maps, other popular ways to use QR codes with mobile devices in retail include:
Promotions
QR codes are a simple way to take consumers directly to a product or brand promotion. For example in Denmark, the larger brand Carlsberg rolled out 'digital beermats' featuring QR codes for their promotion that took customers to a download page for Carlsberg's Crowdit nightlife app or a page within to enable them to claim a free beer. The beermats also contained an NFC chip and were supported with Bluetooth beacons that were used to push promotions to any nearby devices running Crowdit.
Customer feedback
QR codes provide a quick route to collecting customer reviews, which is just what pizza chain Papa John's used them for. QR codes were located on the packaging for its takeaway pizzas inviting customers to rate their experience via mobile. By scanning a QR code on the pizza box customers can score their overall experience and write a quick review which is analysed and sent to head office in real time.
Product information
With QR codes you can make sure product information is always on hand. Fast food giant McDonald's is incorporating QR codes on its take-away packaging. By scanning the codes with a mobile device customers can access food and drink nutritional information. McDonald's chief brand officer Kevin Newell said: "Our new packaging is designed to engage with customers in relevant ways and celebrate our brand. Customers tell us they want to know more about the food they are eating and we want to make that as easy as possible by putting this information right at their fingertips."
Events
QR codes played a big part in Topshop's recent launch with Chinese fashion etailer ShangPin. The two companies ran a mobile marketing campaign, called the Mobile Adventure, that took over one of Beijing's largest malls. Shoppers could enter the two-day event using QR codes; then on arrival they could browse Topshop outfits on a giant smartphone and go on to order them for next day delivery through a QR code.
Industry top tip
The tip to QR codes according to Tesco's senior mobile marketing manager Mark Cody is understanding how people use them – for quick, simple tasks – and deploying them properly – making sure they lead to relevant mobile-optimised pages.
Next to watch out for in the development of QR codes and mobile devices is 3D images, without the internet.