Top tips on multi-channel for restaurants, with Bookatable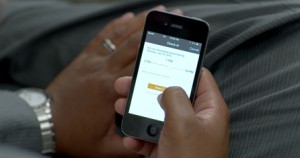 Today, much of Bookatable's success lies on its multi-channel strategy.
Mike Wakeling, Product Manager at Bookatable, explained: "One of Bookatable's main business objectives is to give diners the flexibility of booking restaurants through any device." Talking to Startups.co.uk, Joe Steele, Bookatable CEO shared how his restaurant booking company successfully expanded across multiple mobile devices and the steps it took to do so. "Expanding the Bookatable platform across multi-channel devices has been one of the biggest challenges we've faced as a brand, and one that many new companies will find crucial in the development of their businesses," said Joe. "Having analysed our platform this year (2014), we found that 41% of our user base now books restaurants through tablets or mobiles, compared to 7% in 2011. This proves that the modern consumer expects access to your brand at all times and any company that can't offer this type of service to match the demand for mobile accessibility will ultimately fail in the modern marketplace."
3 key steps Bookatable took to expand across different mobile devices included:
1. Responsive website. It was crucial that Bookatable's customers would have a seamless booking experience with easy navigation whether accessing the service via desktop computer, tablet or mobile.
2. The app. Extending from its responsive site, Bookatable wanted to provide consumers with an even more convenient way to make restaurant bookings and search deals, while taking advantage of the latest trend for spontaneous dining.
3. Mobile deals. The Bookatable app offers 'first look', 'star deal' and 'book now, pay later' promotions, which are relative to the user's local city. Having mobile deals on the app means Bookatable's exclusive content is available for all users whether they prefer to book by desktop PC or via mobile and tablet.

5 key questions to ask before developing a mobile offering
1. How will you build your mobile offering? Build your app through a responsive platform to make sure it supports the most popular if not all styles and sizes of mobile devices available – smart phones, tablets, netbooks and notebooks.
2. Who is your target audience? Do your research – 70% of smart phone users now use either iOS or Android, which right now means that your app strategy should be targeting these platforms in particular. Ideally your application needs to work across the main hosts for maximum success.
3. What will your mobile solution offer? A mobile solution should be about more than providing additional means of access, it should also offer additional user services, deals and promotions as an incentive for use.
4. Do you have the relevant expertise for success? Form an experienced team, covering technology and marketing skills, to manage this project effectively and successfully.
5. What is my marketplace? To create a strong mobile proposition you need to understand your market place, which includes identifying the needs of your customers and analysing the successes and failures of your competitors.