'Backoff' our POS systems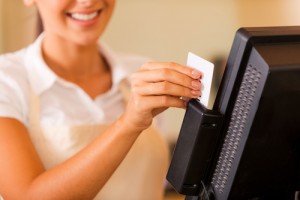 Cash registers have been sited as a means to steal financial data in the US. The Homeland Security Department claims that over 1,000 retailers may have been hacked and infected with a software that sits within their cash register computers.
The software is known as 'Backoff' and can be removed from the infected computer, so long as it is found. Up until now the software hasn't been flagged by anti virus programs. The US government are urging retailers and businesses in general to look out for any signs of this software in their point-of-sale systems.
"Like other malware designed to steal financial information from retail customers, the software gains access to companies' computers through insufficiently protected remote access points and duping computers users to download malware. But its wide deployment by hackers and its repeated updates over the last six months make it a serious threat for consumers and business," Fox news reports.
United Parcel Service (UPS) is among the 1,000 targeted retailers which has found computers to be infected in 51 of its stores. No fraudulent activity has currently been reported, however this is still a potential situation as UPS said hackers may have taken customers' names, addresses, email addresses and payment card information. Free identity protection and credit monitoring services are now being offered to customers who shopped in those 51 stores.
A similar scenario occurred last year when retail giant Target was targeted by hackers, but this time there were serious consequences. 40 million credit and debit card accounts were invaded with hackers stealing personal information from as many as 70 million customers such as names, phone numbers and email and mailing addresses.
Fox reports that most Americans are still using magnetic strip payment cards, and that such breaches of security are adding weight to the need for chip and pin card payment technology, which has already been adopted in Europe and elsewhere.
Source: Fox News