Beginners Guide to EPoS and Merchant Services
Matching the right merchant service to the EPoS system in your business is the key to lower costs, higher profitability and long-term customer relationships.
Whether you are a new business or have been trading for several years, offering the latest and most convenient payment methods to your customers is a vital component of the continued success of your enterprise. Coupled with this is the rapid development of EPoS (Electronic Point of Sale) technologies that now offer cost effective platforms that any size of business can use to not only make customer payments fast and easy, but also enable businesses to become more efficient and lower costs.
According to Sage Pay, one third of small and independent retailers don't accept credit or debit cards but 64% of consumers cite card as their preferred method of payment. "Every day, UK retailers are watching £27m walk out of their shops," said Simon Black, former CEO at Sage Pay.
"There is clearly a disconnect between what retailers are offering customers, and how British consumers like to shop," Simon continued. "Our research shows that consumers want flexible payment options. They want choice, and they want to pay in a way that suits them best. Retailers need to provide a range of options, not just to keep customers happy, but to ensure they reap the financial rewards."
Richard Koch, Head of Policy at The UK Cards Association, also said: "Driven by the rise in online spending and the switch away from cash, we've seen steady increases in cards spending over the last couple of years – but it's clear that debit cards have been leading the way and December was no different. As Christmas grew close, the figures show that many turned to the classic presents with big jumps in spending on music, jewellery and cosmetics."
For any EPoS system to deliver the efficiency gains they promise, the system your business chooses must be partnered with a merchant account service provider. As three-quarters of high street spending is made using credit and debit cards, customers demand that every business they buy from has these services in place.
What is a merchant account?
Matching a merchant service to the EPoS system your store uses or plans to install is an important decision to get right. A merchant account is similar to your business' normal bank account except the merchant account is used exclusively to process the payments your EPoS system takes from customers.
The payments made by customers go through a number of steps:
A customer presents their card to the retailer
The card is placed in a Chip & PIN device that reads the card and generates an authorisation code
A transaction authorisation request is made to the card scheme organisations, which include MasterCard and Visa
The transaction then moves to the card issuer, which is the bank that provides the card service to the retailer's customer. [Note American Express operate differently, as they are the card scheme, issuer and acquirer]
The card issuer sends their response about the payment back to the card scheme
The authorisation then moves to the retailer and acquirer
The authorisation arrives back at the EPoS terminal where a receipt is printed and handed to the customer if they are present. The authorisation system works in the same way if a retailer makes a sale online or via the phone
While it sounds complicated, all of this happens within seconds, providing a fast, efficient service for your customers.
Once the transaction has been approved, the money is deposited into your nominated bank account usually within 48 hours, batched together with other payments from that day.
Most of the merchant accounts are provided by what are called 'acquiring banks' however, your business can also buy merchant account services from other sources called Payment Service Providers (sometimes called payment aggregators), who act on behalf of the acquiring banks, and often offer additional services. PayPal is a good example of a payment service provider.
To take a card payment from a customer your business needs:
A merchant account
A payment gateway to transmit the card details and validate the transaction
A card terminal (PDQ) that is often built into EPoS systems
In the UK there are eleven banks that offer merchant accounts. In addition, there are acquiring services from Elavon (through the Bank of Ireland and Santander), First Day Merchant Services, American Express and WorldPay (through NatWest and Royal Bank of Scotland).
It is up to your business to decide whether to buy merchant account services directly from an acquiring bank, or one of the main payment gateway service providers such as Sage Pay, Cardsave, PayPoint or WorldPay.
How to choose the right merchant account
With so many merchant account service providers from the leading banks and a number of aggregator services also offering additional features, ask yourself these questions when making your buying decision:
What are the set-up fees and on-going charges for operating the account?
Does your EPoS system integrate with specific merchant accounts?
How long will the merchant account hold your money? Longer delays could impact your business' cashflow.
Will the merchant account service provider also include a PDQ (Process Data Quickly – credit/debit card machine) as part of their set-up costs? Or Tap and Go terminals?
Is the EPoS terminal in use accredited by the acquiring bank?
When choosing a merchant account service provider for your business' EPoS system, the costs associated with the merchant account should be carefully considered. The fees your business can expect to pay fall into a number of categories including:
An initial set-up fee for the merchant account
A percentage fee of each transaction
A monthly charge for the service
A transaction charge
A payment gateway fee
A terminal fee for the card reader (PDQ)
A Statement fee
As the level of charges and how these are structured can vary between merchant services, it is critical to take time to initially assess the type of payments (credit and/or debit cards) your business will need to process, and the quantity of transactions and their value is also an important factor. SagePay have a 2.5% transaction fee for credit cards, but only charge a 40p fixed fee for debit cards.
In addition the fees that will be charged can also depend on the type of business looking for merchant account services. In business sectors that have potentially high risks of card fraud – consumer electricals sold over the phone is a good example – they may see higher charges for their card services from merchant service providers.
PayPal use a different approach basing their fees on the level of a merchant's sales. They charge a monthly transaction fee of 3.4% on sales up to £1,500, but only 1.4% per transaction on sales over £55,000. Even a small difference in a transaction fee percentage can mount up over even a short time to become a significant cost.
As a business owner taking the time to choose the right merchant account provider for your EPoS system is critical to get right. Ashish Raja, the owner of Discovery Payments succinctly outlined the key criteria when choosing a merchant service partner for an EPoS system: "Clarity in charging, ease of application, close relationship with partner to ensure the customers process is as painless as possible, and speedy."
Flexible and convenient payment options today means an efficient EPoS system coupled with an appropriate merchant service. Together they deliver to your business an efficient payment platform that can grow with your business, deliver customer insights and form a foundation onto which other services can be built.
How to Choose Your Merchant Account Provider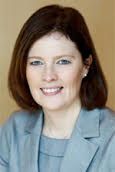 To gain an insight into how businesses can successfully link their EPoS system to merchant services, EPOS.co.uk spoke with Aidene Walsh, Director - Commercial Card and Acquiring Solutions, Lloyds Bank, and began by asking what in your view are the key criteria when choosing a Merchant Service Partner (MSP) for an EPoS system?
"There are a variety of options available when choosing a merchant service partner (MSP) so it's important that merchants' engage with them early to explain their specific requirements. There are varying levels of technical integration available so it is important that they ensure their EPoS system closely meets the individual business' needs.
"As a result, the MSP needs to be flexible enough to ensure that the solution they provide fits with the merchant's requirements. They will also need to consider the flexibility of hardware and the latest security procedures needed. For example, if a merchant has a restaurant in a basement this may limit the type of EPoS terminals that they can use.
What are the pitfalls to watch out for when choosing a merchant service for an EPoS installation?
"There are many considerations for the merchant when partnering the MSP. Firstly, they must understand the timelines for integration with the EPoS vendor, as this can be a significant cost to the merchant in terms of both infrastructure and time. Secondly, it is important to consider the flexibility of the EPoS system hardware and its ability to upgrade and scale up where necessary.
"Product ranges vary considerably so it is fundamental that the EPoS solution fits the specific sector – it can be useful to ask the EPoS vendor for case studies from merchants in your specific trade area. Merchants must also be aware of the additional peripheral fees (till rolls etc.) that may be required."
How are contactless payments impacting on the relationship between EPoS systems and the merchant services they interface with?
"Whilst contactless payments are improving transaction times and allowing for a more streamlined payment process for cardholders, the roll out of hardware upgrades has on occasion been slow into the market due to a range of technical challenges that have only recently been overcome. We now anticipate acceleration in uptake and awareness of contactless as the numbers of both consumers and merchants who want to use this payment method grows."
Is the trend for retailers to choose integrated EPoS/merchant services instead of creating their own bespoke installation?
"For the majority of business types, there are existing specialist solutions in place, which makes it easier for merchants to integrate their current systems with EPoS services rather than develop their own system, which could have huge cost and resource implications. The retailers that have been most successful have been those that have been able to provide sufficient scalability and flexibility to develop in tandem with their consumers' business models."
What are the key security issues to consider when choosing an EPoS / merchant service combination?
"The main security issue associated with EPoS systems is the sensitivity and risk of storing consumers' card details. There is software available, for example Point-to-point encryption (P2PE), which helps to provide a robust solution to security issues. P2PE is a process of securely encrypting a signal or transacted data through a designated channel. As a result, P2PE can help to protect sensitive data. Merchants should ensure that both suppliers they are working with offer a high level of support and compliant solutions, always ensuring the best outcomes for consumers."